Hello! I am a visiting assistant professor (a.k.a. postdoc) of Department of Mathematics, University of California, Irvine (UCI), CA, USA. Before moving to California, I was a graduate student of Department of Mathematics and Statistics, Boston University (BU), MA, USA, and I earned my Ph.D. degree under supervision of Rob Pollack. I am interested in algebraic number theory and arithmetic geometry; especially, I am interested in the theme of p-adic variation of L-functions, modular forms, and Galois representations via Hida families and eigenvarieties. I am also interested in the refined nature of Iwasawa main conjectures. (What can we see more than the main conjecture in Iwasawa theory?) Before moving to US, I spent my undergraduate years at Seoul National University (SNU), Seoul, Korea.
UCI Academic Calender : 2013-2014 (for easier life)
For letters of recommendation, I follow Rob Pollack's rule.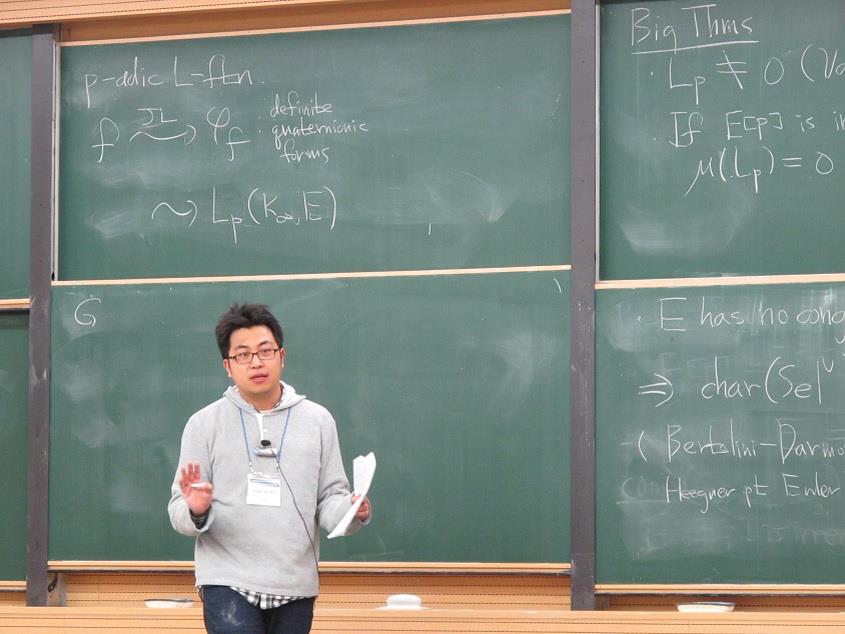 @ KIAS, Seoul (January 8, 2013)